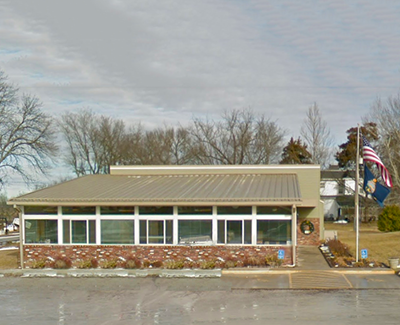 About Us
Welcome to the Mound City Library! The Mound City Library is dedicated to supporting our community with resources to read, learn and inspire.
Meetings
Our monthly meetings are open to the public and typically occur each second Saturday of the month, at 8:15 am. However, there are scheduling issues some months, so any different date will be posted on our website's homepage, and this page as soon as a change is made. 
The Board Meeting's are open to the public and are located at the Mound City Library.

Upcoming Board of Trustees Meetings as follows:
Friday, June 16th, 8:30 am, is the next scheduled Board of Trustees meeting.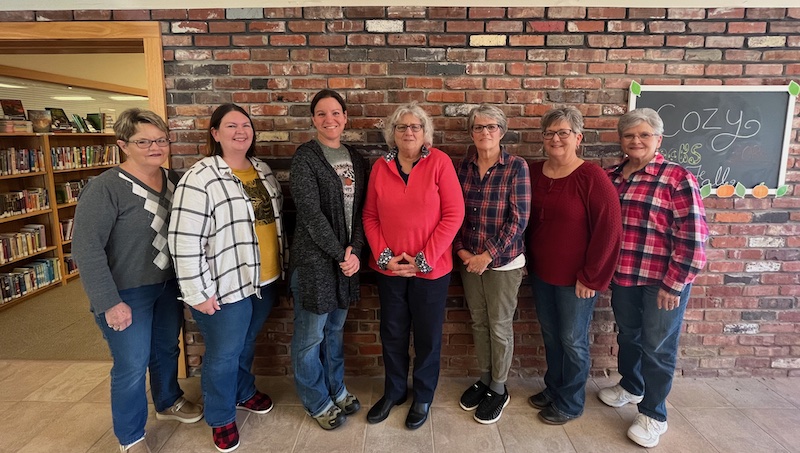 Board Members (from left to right): Debbie Nicholson (secretary), Angela Holt (president), Megan Vaughn, Janel Mosley, Margaret Goodison (treasurer), Rhonda McGown, and Joan Scott (vice-president) Since photo taken: Sharon Kennedy-Beckman also on the Library Board of Trustees.
Laure Beckman
Lizzie Casner
Regina Casner, Library Director
Carol Houston
Cliff Mosley
Anna Schneider
Shirley Snyder
Calleigh Sutterby
Mound City Library - District #4
Mary Sommerville Library
630 Main Street
Mound City, Kansas 66056

► Library Hours
Mon - Fri: 9:00 am -5:00 pm
Sat: 9:00 am - 12:00 pm

► Phone